Services

Related Projects Testimonials

"

Quevin LLC consistently experiences quality service that's managed effectively with great communication and timeliness. Good reputation and its service...

"

We are very pleased with our decision to outsource our web development to Sumo Systems. Our company has hundreds of websites and we are amazed at the turn-...

- Merrymeeting Group, OHIO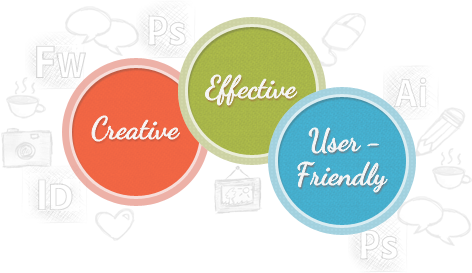 We're the best, you should hire us.
Seriously
Creativity is the backbone of any good design. Our team spends time every morning scouring the web looking for inspiration and researching new trends & techniques to provide you with the most stunning & unique design that will set you apart from the competition.
Our goal isn't just to make visually stunning websites, but to create a useful and enjoyable online experience that will effectively convey your message to the user.
We will work closely with you to understand your objectives and who your customers are so that we can find the best possible solution for you and your users.

Related Work Testimonials

"

Quevin LLC consistently experiences quality service that's managed effectively with great communication and timeliness. Good reputation and its service...

"

We are very pleased with our decision to outsource our web development to Sumo Systems. Our company has hundreds of websites and we are amazed at the turn-...

- Merrymeeting Group, OHIO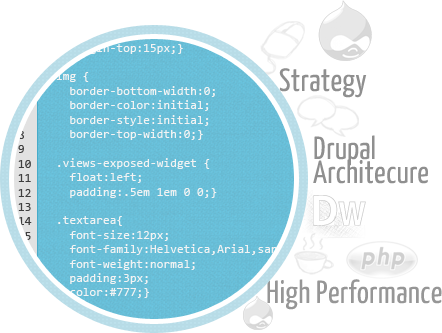 Drupal.
An amazing platform
Sumo Systems specializes in Drupal development and has completed a number of successful projects in the past 5 years. Our Drupal team uses their vast knowledge of the theming, module development, configurations and tweaks to make your website perform at its best.
Every project is built on solid strategy which starts by listening to you and sharing in your vision for the project.
Once the strategy is determined, our development team devises and executes a plan that combines their expertise in Drupal and other Web technologies with many cups of coffee to ensure that your project is completed according to schedule.

Why Choose Us?
99.9% guaranteed uptime

This guarantee includes both network and server failures. If your site isn't up 99.9% in any one month we will issue a full refund for the month.

Money back guarantee

If for any reason during your first 30 days with us should you decide to cancel, we will issue a full refund.

Quick customer support

24 hour phone and chat support.
Email based trouble ticket system for higher level support.

Instant backups

Archive your cPanel account instantly and have access to it via a download the backup.
PREMIUM HOSTING SOLUTIONS
Starting at US$19.95 per month
START

OPTIMUM

BUSINESS

WEB STORAGE

2 GB

WEB STORAGE

5 GB

WEB STORAGE

20 GB

MONTHLY TRAFFIC

50 GB

MONTHLY TRAFFIC

200 GB

MONTHLY TRAFFIC

UNLIMITED

DOMAINS

1

DOMAINS

UNLIMITED

DOMAINS

UNLIMITED

1 Year

$199.50

1 Year

$299.50

1 Year

$399.50

Sign Up
Sign Up
Sign Up
All Packages Include:
SSH access
Drush
Git
Unlimited MySQL databases