Mobile Website vs Mobile App: What does your business need?
Mobile Website vs Mobile App: What does your business need?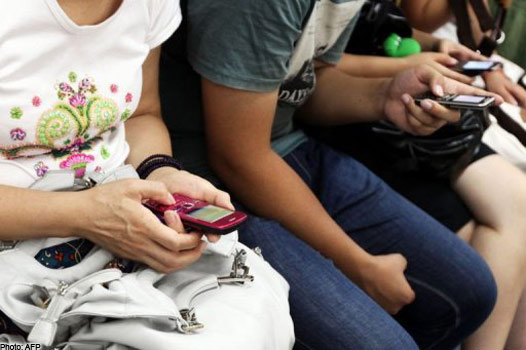 Mobile phone ownership has seen rapid increase over the past 5 years with the use of mobile internet technologies also rising apace. With increased mobile phone usage, many subscribers now access the internet either exclusively from their mobile phones, or more often from their mobile handsets than from other platforms due to convenience.
Since more people are accessing websites from their mobile browsers, more companies are finding it necessary to piece a mobile presence into their internet marketing puzzle. While some companies invest in creating a mobile accessible version of their websites, others opt to create specialised mobile applications. Alternatively, some larger companies take an even bigger step by incorporating both options into their marketing strategy.
What's the Difference?
Before taking steps to implement either a mobile website or mobile application, a company should consider what distinguishes them to further determine which better suits their needs. Like comparing apples and oranges, it's important to know that mobile websites and mobile applications are incommensurable but not entirely incomparable.
The primary difference between a mobile website and a mobile app is that an app must be downloaded from handset specific application stores, like the Blackberry App World, whereas a mobile website can be accessed through any mobile browser. Mobile websites are therefore more accessible than apps and are the ideal choice for companies that want to present their website's information with mobile accessibility, for the convenience of customers.
Availability
The accessibility of mobile websites further surpasses that of mobile apps by being available to anyone who uses a phone or other mobile device with a mobile browser. Mobile apps must be designed with specific smartphone compatibility, this means that an iPhone App, for example, will not be compatible on a Blackberry or Android smartphone unless it is duplicated to be compatible with these smartphones. For small companies looking to incorporate mobile technology into their web presence, it is unfeasible and expensive to develop one mobile app, and even more expensive to duplicate it for crossplatform compatibility.
Mobile websites, though not as customisable as mobile apps will be available to smartphone users, as well as those with iPads, iPod touches and any other handheld devices with a native browser.
Necessary Resources for Development
Developing a mobile app will not only cost you a mini fortune, it will also take a much longer time to reach users than a mobile website. Once a mobile app is designed, it must be submitted to the relevant marketplace for approval. In the case of the iPhone App store, this process could take as long as a few days to a couple of weeks, and it is not certain that an app will be approved at the end of this period.
Mobile websites, on the other hand, require significantly less money and resources for development. With the use of device detection software, mobile websites are able to detect the type of mobile device and deliver a browsing experience that is best suited for the device's features. Additionally, mobile websites do not require external approval, which makes the deployment of the initial product and subsequent updates, a breeze. Even after an app has been approved, it is still subject to further approval before updated versions can be published.
Customisation and native handset functionality
While mobile websites are relatively easier and less costly to develop while offering broader compatibility, apps make better use of a mobile handset's native applications like the camera, offline usage and push notifications. Apps are more convenient for regular use and are currently the ideal choice when user data and advanced graphics are required. Essentially, a mobile website is a condensed version of your main website, and so will include all the content of your main website, but with mobile friendly navigation and accessibility. However, to achieve a more complex, customisable and interactive mobile experience, developing a mobile app is suggested.
Conclusion
So then, which option is the best choice for your company? Ideally, a mobile website should be the first step in any company's mobile outreach strategy. A mobile website will offer the broadest market reach and is essentially a more accessible version of your main website, tailored to smartphones and other mobile devices. There are far less hurdles to jump in getting your mobile website to users, and it is certainly a lot more cost effective than developing a mobile app. Mobile websites are also easier to maintain and update, because they do not require external approval from vendors like Apple. However, if a company has already developed a mobile website but requires a mobile presence that is better customisable to make use of native handset functionalities like the camera or push notifications, or to support complex user interaction and advanced graphics, then the development of a mobile application will certainly be necessary in taking your mobile web presence to another level.